Fitcorp Social Golf Day Review, February 25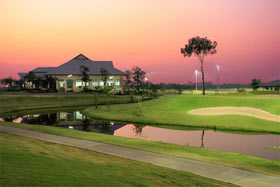 Another fantastic day on the links! Fitcorp Asia's Last Friday community golf day was another good round of golf for the 7 Fitcorp clients and friends that turned up at Rachakram Golf Club. Undoubtedly one of the easiest golf courses to access (it's only a few minutes off the end of the Changwattana Expressway), the course was also in excellent shape. All who played commented favorably on the challenging layout with tee drives over water, contoured fairways and island greens creating some fun yet difficult playing conditions.
Please let me know if you would like to be included in my email announcements to golfers. This event is open to everyone, regardless of handicap. Bring a friend as well!
About Fitcorp Asia - Fitness Experts